Faster Patient Check-In and Greater Patient Experience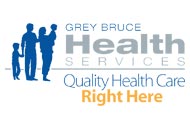 October, 2016 – The Shams Group announces a new client relationship with partners Grey Bruce Health Services (GBHS), South Bruce Grey Health Services (SBGHS) and Hanover District Hospital (HDH) located in Ontario, Canada on implementation of patient kiosks which will provide a solution that will improve registration and ED wait time. TSG implemented the Patient Kiosk solution at the hospitals to maximize performance outcomes, access, quality and overall care experiences. The implementation of Patient Kiosk was instrumental in speeding up the patient intake process at GBHS, SBGHS & HDH to achieve a faster, easier and accurate registration process, which provides a better experience for both patients and the hospital.
Currently, TSG has implemented three self servicePatient Kiosk workflows with bi-directional Scheduling and ADT with Cerner at these facilities for their Laboratory Department, Emergency Department and Oncology Department. GBHS will implement 14 kiosks (including 6 ED Kiosks); SBGHS will implement 7 Kiosks & HDH will implement 2 Kiosks to additional departments and facilities by the end of first quarter 2017 to further increase registration efficiencies.